ALIEN FOOD BABY
2022
58 seconds
single-channel HD video, virtual reality, motion-captured movement, color, sound


ALIEN FOOD BABY is a remixed synthesis of the virtual reality world wherein i combine my motion-captured movement, body sounds, and visual representations of my virtual and IRL bodies. this work is an exploration of recognition: how does mixed reality shape our relationships to the processes of both recognizing and being recognized? how do angle and perspective – afforded by the multidimensionality of mixed reality spaces – impact how and when we experience recognition? to what extent are mixed reality spaces "alien" and (un)familiar?

ALIEN FOOD BABY was developed in the lab/workshop <<Mixed Reality and Motion Capture technology>> at Dock 11 in Berlin, Germany, in November 2022, using Unity, Blender, and Rokoko. special special thanks to Warja Rybakova, Dock 11, and peers for making this wurld possible.












ALIEN FOOD BABY
is

a mixed reality performance experiment;;
a question of recognizability;;
a question of re/cognition;;


as/in

(at) what (angle)(point)(form)
do you (start)(stop) recognize(ing)
(you)(with/in)(me)


as/in

what do you see (changing)
in the in betweens

as/in

how does (dis)orientation
shape what you see
(in me)

as/in

didnt they ever tell u
u are what u believe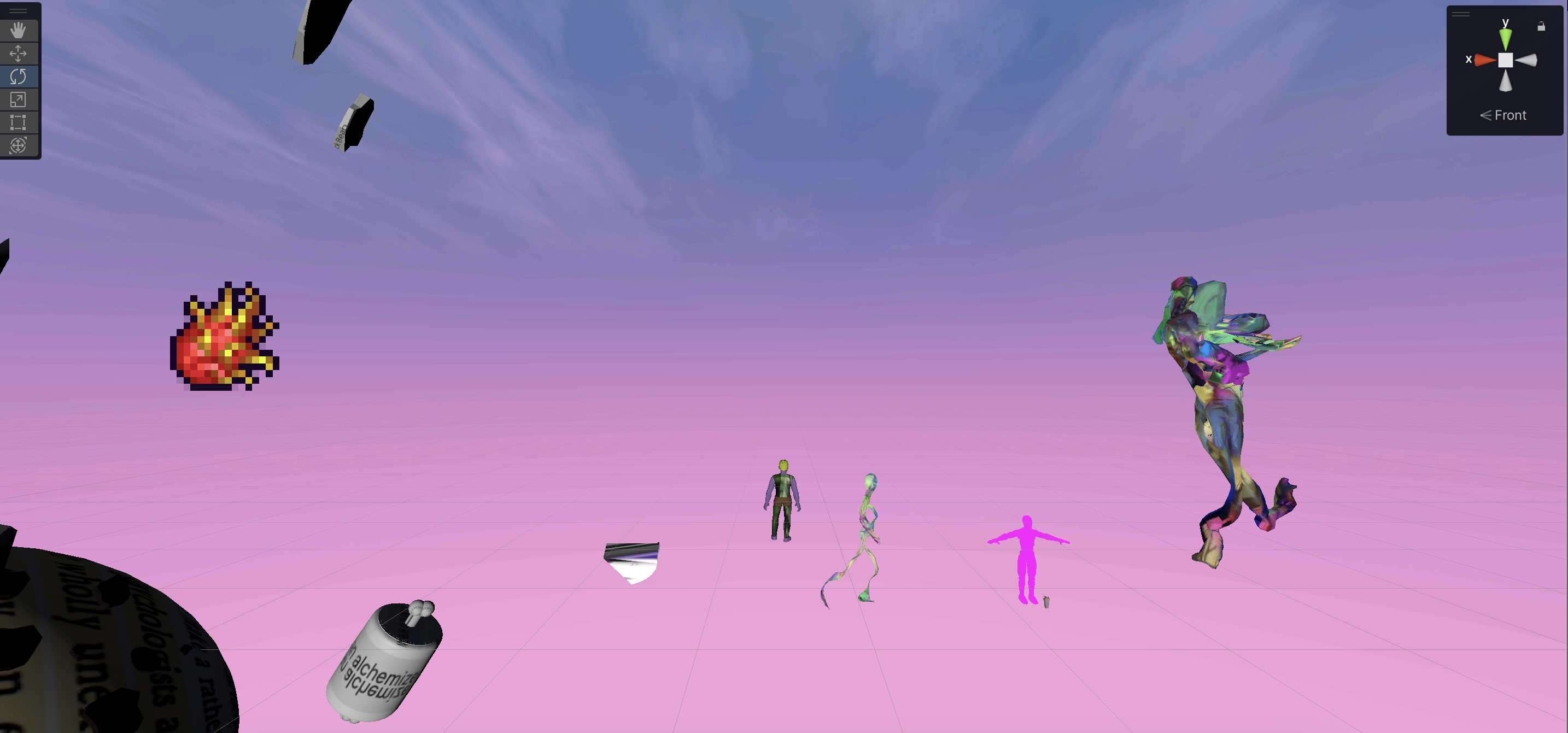 ++ is it alien food, baby? is it the food baby of an alien? is it an alien, a food, and a baby? is it baby alien food? is a baby alien the food? is it baby food for aliens?